Heineken – The Ultimate Voyage
In search of legendary travellers, we created a game for Heineken where we put travellers' topographical knowledge to the test. They needed to prove their skills in order to win two KLM tickets to a destination of choice. Anyone could play by getting a code off various Heineken promotional packs. The game was rolled out in various countries.
Client
Heineken
Agency
DDB & Tribal Amsterdam
Year
2013
Role
Designer
Lead designer
Robbin Cenijn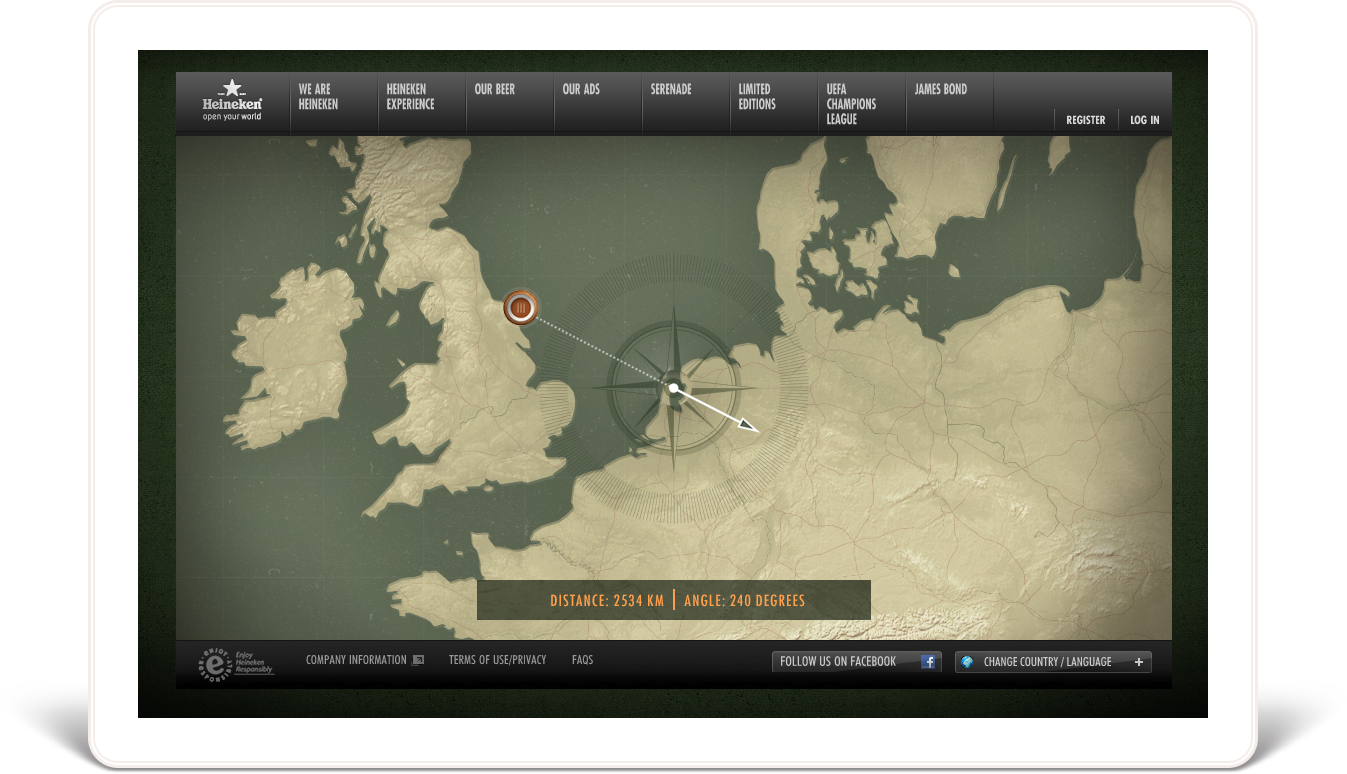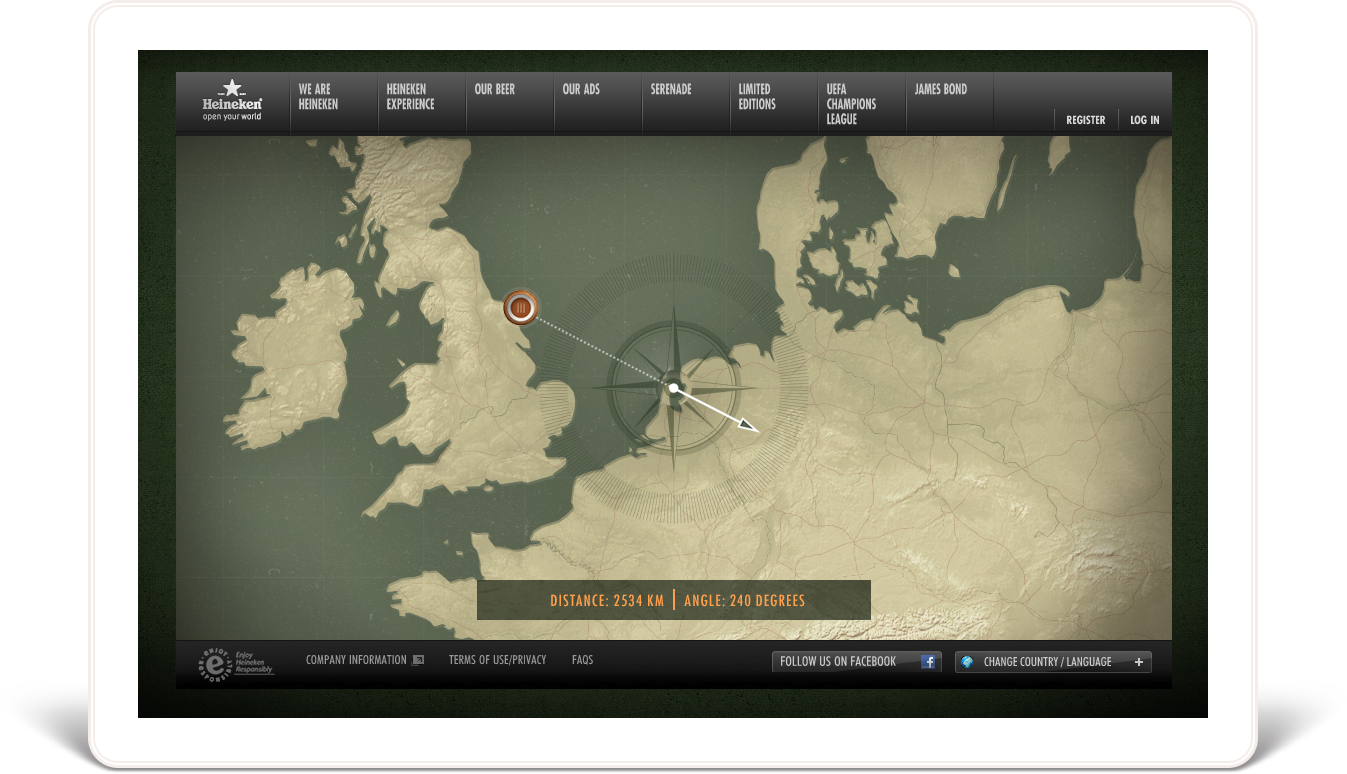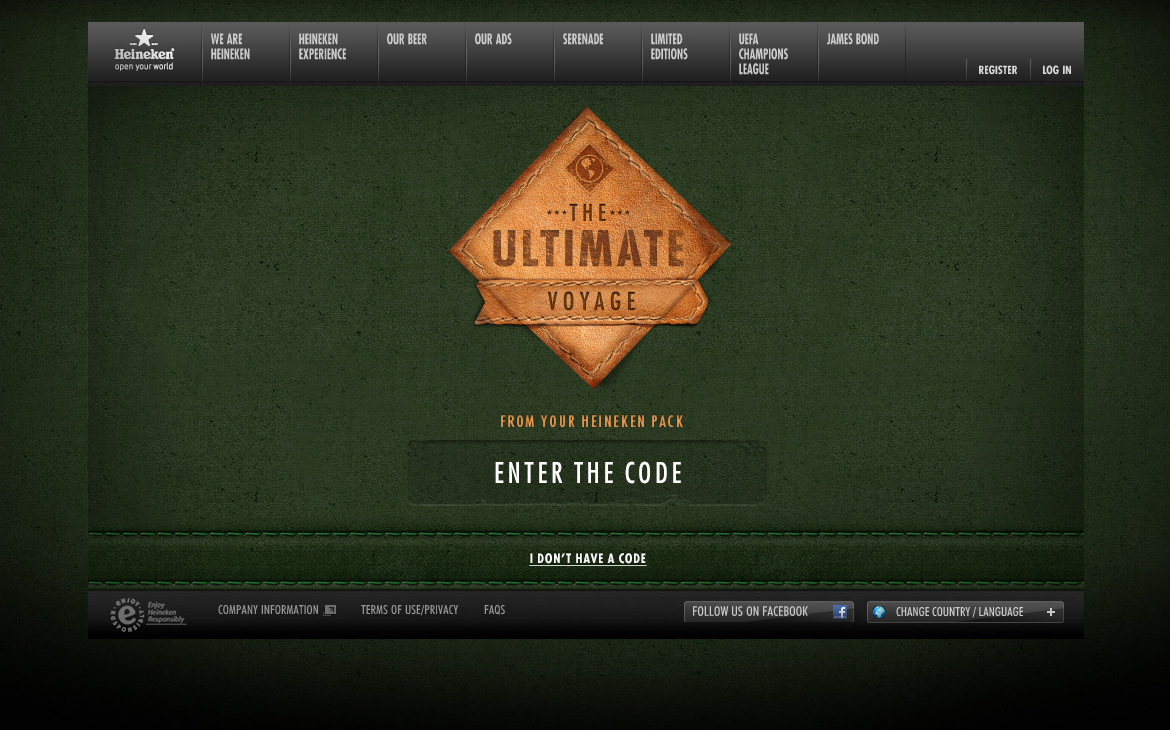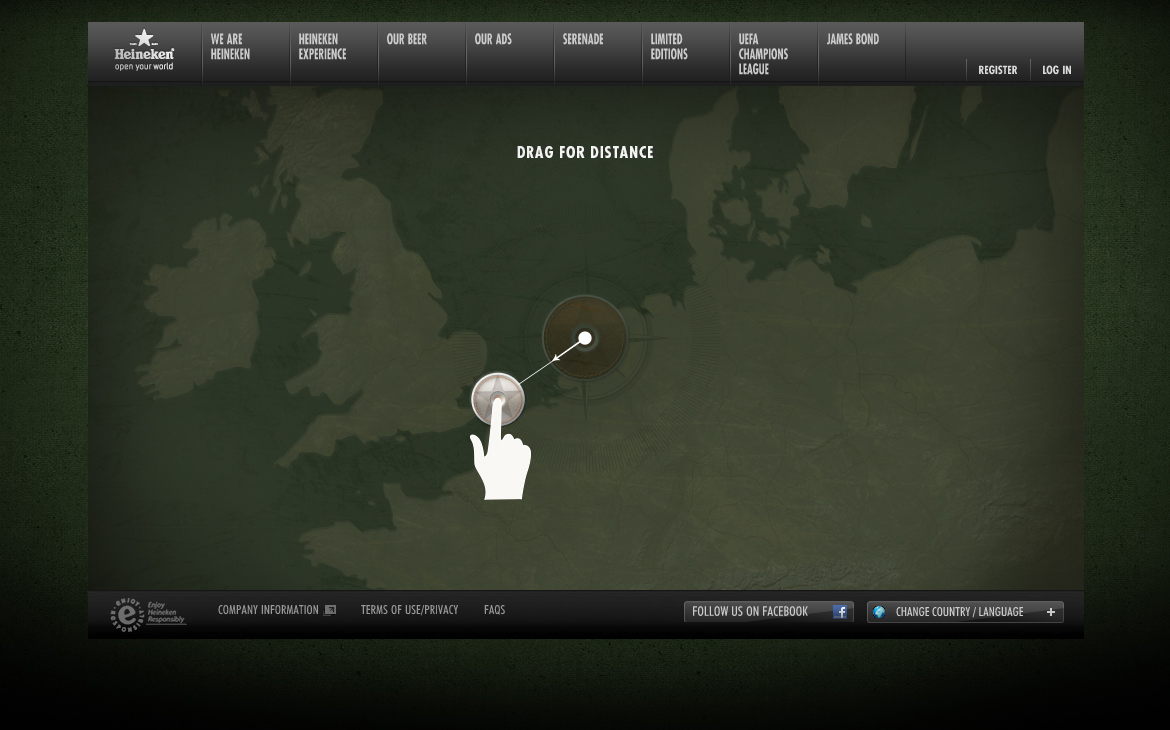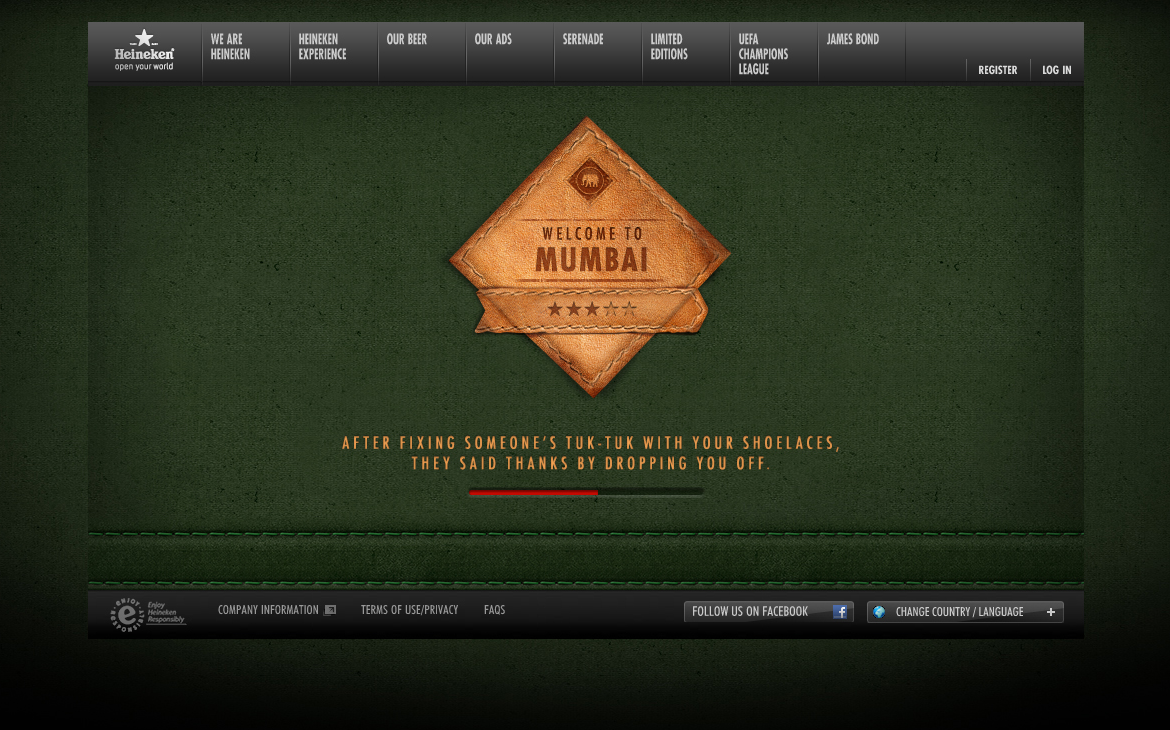 Story animation
Each story has it own little parallax animation.